2022-09-23 04:53:23

The federal government's leading figure on reconciliation has blasted the AFL over its treatment of Indigenous players and called on it to address systemic racism or risk penalties for a failure to act.
The AFL has this week launched an investigation into allegations of mistreatment of First Nations players at Hawthorn brought to light by an external review at the club.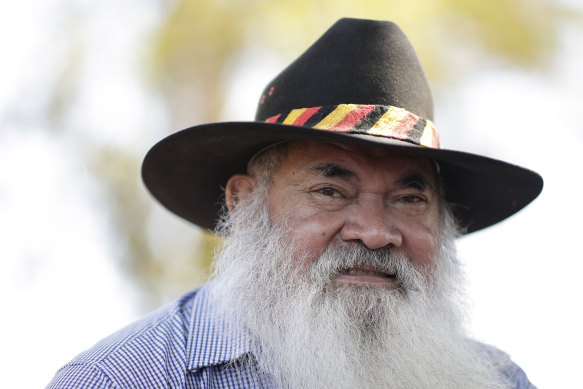 The review's report has not yet been released, but the ABC on Wednesday published allegations contained in it, including that the club demanded some First Nations players split from their partners and live separately from their families.
In one incident, a player and his partner were allegedly pressured to terminate a pregnancy to further his career, the ABC reported.
Loading
Senator Pat Dodson, who is the government's special envoy on reconciliation and chair of the Parliamentary Joint Standing Committee on Aboriginal and Torres Strait Islander Affairs, told the ABC on Friday that he was not across the detail of the report at the heart of the allegations but if they were true, then they were "horrific".
"I would have thought that this is a problem for the AFL, that they need to really face up to systemic racism across the clubs and its league," he said.
"It's time now that serious penalties, I would think, are incurred for this kind of behaviour by clubs and by individuals.
"The softly-softly approach is not working, and if the sorts of racist and derogatory ways of dealing with First Nations players is part of a club's modus operandi, then it should not be tolerated."
#Softly #softly #working #Indigenous #senator #blasts #AFL #racism

Source by [earlynews24.com]