2022-07-07 12:48:28

Reece Jones admits he has probably left his run a bit late to win the Sydney apprentice title this season, but that hasn't stopped him setting marks not seen from a junior rider since Wayne Harris and Malcolm Johnston.
Jones sits on 97 wins for the year in NSW and is on the verge of hitting a century for the second consecutive year, which is a feat not seen since wonder apprentices Harris and Johnston in the 1970s and 80s.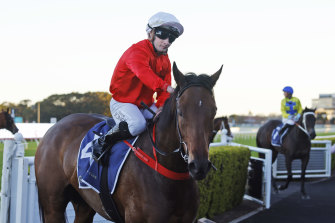 But he would love to join other greats like Beadman, Bowman, Angland and Berry as the champion apprentice and will extend his apprenticeship, which is due to end next mont, for another year in an attempt to fulfil that dream. He is eight wins behind leader Tyler Schiller this season.
"With COVID and everything that was going on, I probably didn't get down here early enough to challenge Tyler," Jones said. "Since I have got here I have had good support, and I will keep trying to win it until the end of the month, but I think he has too big a break.
"It seems like every time I ride a winner he does as well, and last week he won the Highway and I didn't get to my best rides because they called them off. I have three wins to get the 100 again, which is goal, and when I did it last year, it was the first time since Tye Angland an apprentice had done that."
It is a long way from Scone RSL kitchen, where Jones was working when he started at Rod Northam stables. Jones hasn't been the overnight success and has used every part of his country and provincial claim to come Sydney as the polished rider he is every Saturday.
"It was a good way to learn, and Rod made me learn my lessons and it has helped me a lot," Jones said. "There is something about riding a lot of winners that gives you confidence. I outrode my country claim and my provincial claim and would like to do it in the city as well, so that's why I want to extend my time for another year."
"It might be tough to win the apprentice title because only have two wins left at two kilos before going 1½ for 30 wins, but it is an advantage I will have if I stay an apprentice."
Jones is coming to the end of three-month loan to John O'Shea and he has become a valued member of the team and is being given opportunities on progressive horses like Waihaha Falls, who rides again at Randwick on Saturday.
#Premiership #reach #Jones #chases #consecutive #centuries

Source by [earlynews24.com]