2022-06-23 05:05:13

Labor members of a powerful Queensland parliamentary committee have sabotaged an opposition attempt to discuss an ongoing court battle between former deputy premier Jackie Trad and the Crime and Corruption Commission.
After Tuesday's regular meeting of the watchdog's oversight body — the parliamentary crime and corruption committee — was postponed, none of the four Labor government members appeared at the rescheduled time on Thursday morning.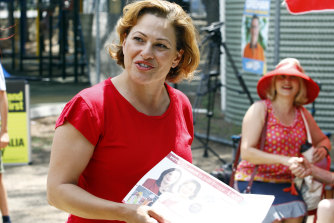 After suspending the meeting for 15 minutes to wait for Labor MPs Jonty Bush, Jennifer Howard, Don Brown and Jess Pugh, and still without a quorum, LNP committee chair Jon Krause was forced to adjourn.
The public agenda featured an item relating to a question on notice from May, which Labor MPs used their majority to block at the last public meeting.
"Look, it's an extraordinary move and shows, obviously, the lengths that they will go to to avoid disclosing information that obviously is embarrassing for the government," Krause told reporters outside the abandoned meeting.
"The CCC's indicated in no way that this information should be kept from the public. It was a question on notice, asked in public. It should be answered in public.
"I'm trying to enhance the committee process and having information held up in committee, which government departments — or the CCC in this case — have clearly said should be public, could be considered an abuse of process and abuse of the government's majority on committees."
Bush, the member for Cooper, said members had other appointments this morning and "that was made known last night".
#Labor #noshows #thwart #LNP #effort #air #Trad #saga #details

Source by [earlynews24.com]