2022-05-13 19:31:00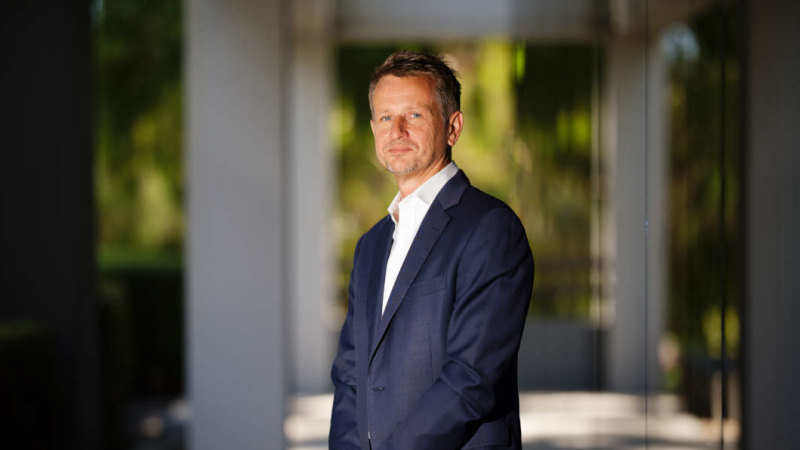 The company has plans for a local mid-stream chemical processing plant to open next year, where waste will be reduced before material is shipped to European or US markets for refining.
Loading
"There's been a much more constructive engagement in the Western world, especially between Australia and the US, about resolving supply chains for the critical minerals industry," Brinsden said.
"Funding for some of these projects historically has been difficult. That's why, at least in part, some of them haven't been developed to date."
Orica, the top supplier of commercial explosives to the mining industry, said the US government's consideration of funding Australian projects was a "very smart" strategic move.
"Whether they get their act together and implement it is a different story, but it's the right direction," Orica chief executive Sanjeev Gandhi said.
"The dependency on China for critical minerals is concerning because supply chains can get disrupted at any time for any reason, and the fact that Australia is blessed with abundant resources means there must be a clear policy to support extraction of the resources."
The Orica boss said Australia was blessed with abundant natural resources, but stood to benefit even further from an expansion of its onshore refining and processing capabilities.
"Do not extract and export everything that you can do, but try and capture some value in this country by bringing back manufacturing," Gandhi said.
"It is easier said than done because we do not have the engineers, we do not have the experience, we do not have the IP and the knowledge. But if we have a clear strategy, I'm sure that global players who are creating value out of these critical minerals will be more than happy to consider Australia."
WA-based Future Battery Industries Cooperative Research Centre (FBICRC) chief Shannon O'Rourke said the window of opportunity to invest in local mineral processing opportunities was small.
"If we allow other countries to build the scale and cost advantages that are already enjoyed by China, the opportunity for Australia will be lost forever," O'Rourke said.
"Government support is worth more than money. It sends a strong signal about the credibility of a project to its clients and potential investors."
The FBICRC has pushed for a stronger policy approach to Australia's battery industry, calling for a national strategy in a pre-budget submission.
"A national strategy is so important," O'Rourke said. "Because we can align our financial and non-financial levers towards building the industry."
#Processing #potential #cash #splash #boon #local #miners

Source by [earlynews24.com]