2022-05-13 19:31:00

Barry Plant Glenroy sales manager Roy Khoder said many buyers could upgrade within three years in areas like Glenroy, Broadmeadows and Hadfield, which were more affordable for families needing a bigger home.
"You can get really good value for money," Khoder said. "Even somewhere like Oak Park, that's what drives upsizers there."
On the other side of the city, in Carrum Downs, first-home buyers are getting into units, even though some "fixer upper" houses may be cheaper to buy.
Carrum Downs' Michelle Stephens said those with budgets that don't stretch to renovations choose a unit before buying a home.
"For a lot of first-home buyers, buying a house is a little out of reach, or it needs work, so they would have to spend extra money, so they do go into a more modern unit," Stephens said.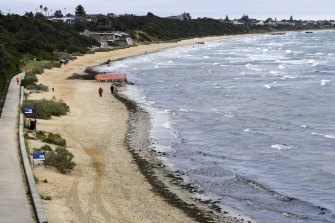 People's circumstances dictated when they could upgrade, with some selling up their unit to buy a house as soon as 12 months later, while others waited longer.
"Because it's affordable, people do change over a bit more," she said.
In more expensive suburbs, however, upgrading is less easy, with unit owners waiting longer before selling a unit and buying a house.
In Mentone, Natalie and Matthew Jeffery have owned the three-bedroom unit they are now selling, for 13 years.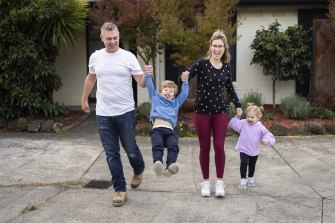 The couple, who now have two children Thomas and Sienna, need a larger family home and hope to stay in the beachside suburb to be close to specialist schools and medical care the family needs.
The gap in median prices between a unit and house in Mentone is $650,000, meaning the couple is aware it may be difficult to buy exactly what they want.
"I was surprised about house prices, but it has dropped a bit, so we're taking the opportunity now," Jeffery said. "We have no choice because we need a bigger home, so it might be a matter … of making compromises on which part of the suburb we live in."
While bigger price gaps in some suburbs make upsizing more difficult, in Melbourne's most expensive suburbs it can become almost impossible.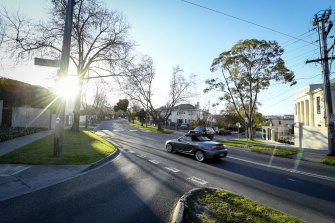 In Toorak, unit owners need an extra $3,440,500 to upgrade, Malvern's price gap is $2.265 million, and Balwyn unit owners needed an extra $1.93 million to buy a house.
"I tell people, if they are considering an upgrade in the inner suburbs, that it is the hardest move because of the price difference," Woodards South Yarra director Luke Piccolo said.
"Most people purchasing a house already have significant funds behind them and other people would be priced out, so upgrading rarely works."
#Melbourne #suburbs #easier #upgrade #unit #house

Source by [earlynews24.com]